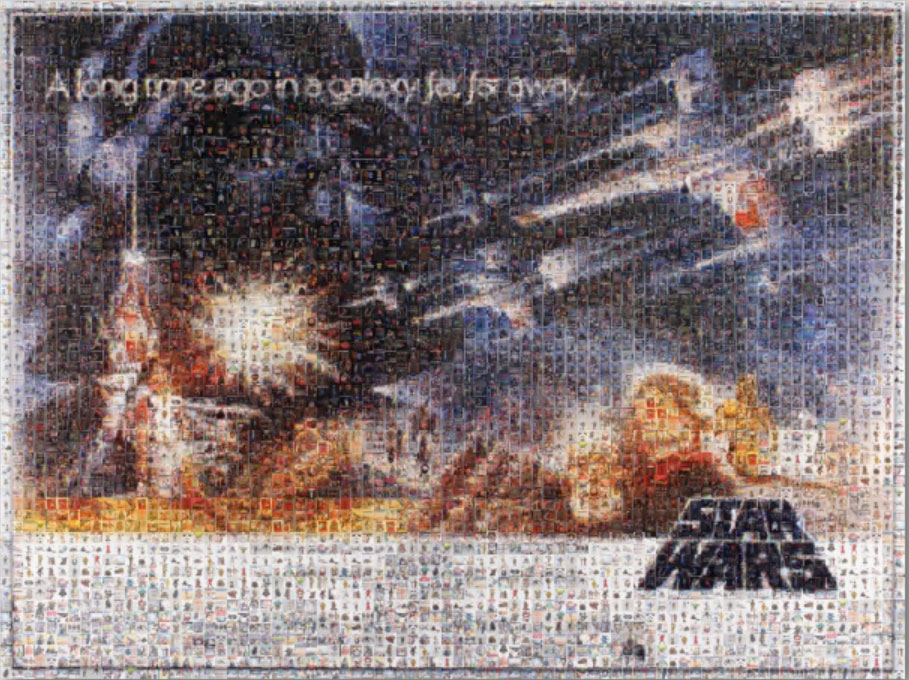 Welcome to The Ways of the Force!
June 6, 1977. A day that would forever change my life.   It was the day I first saw Star Wars and the day I became a Star Wars Collector.   Starting on that day with my purchase on a Star Wars Program in the lobby of the Valley Circle Theater, moving on the the original Kenner action figures, to the 4K Skywalker Saga Collector's Edition, my collection has grown to over 4,200 pieces.  Some time around the release of Episode III: Revenge of the Sith, I began the process of seriously cataloging my ever-growing collection.    In 2019, I started the massive task of creating a photographic record of my collection.  After taking over 7,500 photographs I thought I should share them with the world.  Many of the pieces, like Action Figures, are relatively easy to find on the Internet, but some are unique.  After years of searching the Internet, I've yet to find any reference of some of my pieces.   This site is my way of contributing to the Star Wars Community.
Although it started as a place to share my collection, I have decided to not limit myself to the database.  I moved my blog, "Delusions of Grandeur" over to this site.   I also added a section to share photo from various Star Wars events I've attended.   In the future, I hope add old Super-8 movies I made in the late 70's/early 80's staring my Action Figures.   I also plan to share stories and memories about various pieces in the collection.  
I hope you spend some time exploring.  I would love to hear your feedback or stories.  Please use the form below to send me a message. 
Enjoy and May the Force Be With You!